Is there anything more fun than stepping foot into a different world? I love immersive experiences that take you somewhere you haven't been and Dalkey Castle is one! Just 30 minutes south of Dublin on the DART is a charming coastal town called Dalkey. This place has it all! Shops with adorable storefronts, great restaurants, frequent festivals, the ocean, and a castle with the most unique tour around!
Dalkey Caste provides a unique experience in that, as soon as an introductory movie is over, you are shown around by the castle's inhabitants! At this point you are no longer in 2016 but rather the middle ages. We were picked up by the archer who kindly filled us in on the inner workings of the castle (after briefly being embarrassed by our unusual clothing!).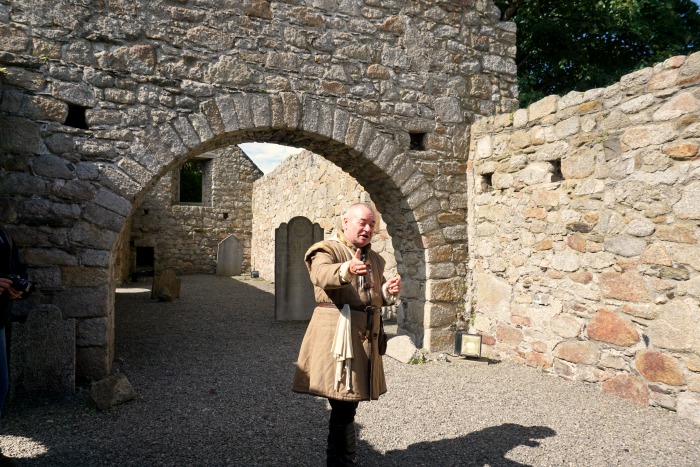 Our friend the archer described the way the church works, lest we commit a faux pas!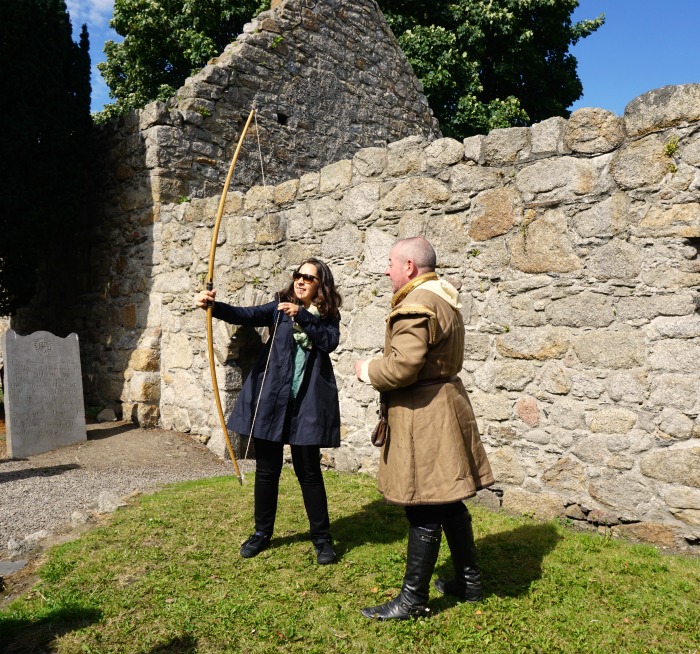 He demonstrated the proper holding of a bow and arrow and the different arrows with different purposes, should we find ourselves under attack.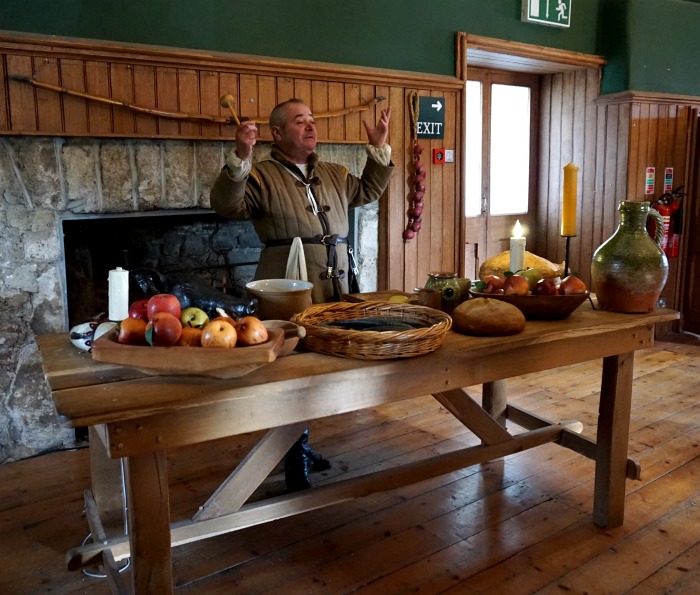 Our new friend the archer then explained all of the local delicacies the kitchen was prepping. Watch out for the eyeballs, they pop!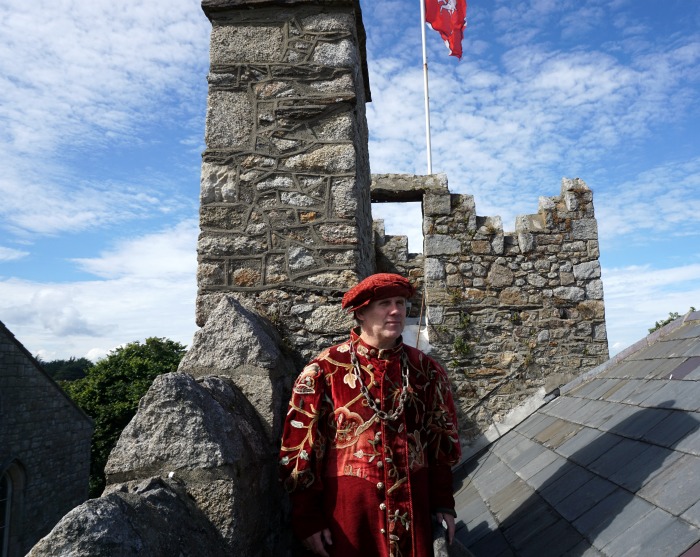 Lastly none other than the Lord of the castle (or Lady of the castle depending on your tour) took over and showed us the work of the barber and the lookout for the archers, so we would feel safe. 
Fun no? 🙂 I don't want to say too much lest I spoil it so please trust me when I say this is a Dublin must do! Tickets are 8,50 euro for adults, 6,50 for kids over 4 – student and family pricing is available.
See you in Dalkey! I'll be there visiting my brother in law who got himself sent to the stocks! ?
Smiles,
Mariana