Hi everyone!
Let's start with a quick recap of all that has happened in the last three months:
November:
Packed up our apartment in Dublin
Sent boxes ahead to San Francisco (post on the services used to follow!)
Cleared our apartment and returned it
Flew to Austria on the 28th
December:
Spent as much time as possible with family before the big move
3 days at the Therme to unwind
Reevaluated everything we would bring to SF
Shopped accordingly
Spent new years eve chilling at my dad's because the next morning was our flight! Also we were all sick from that cold going around.
 
Cheesy christmas pics with the siblings were a MUST! 😉
January:
Flew to SF on the 1st! No! Wait! Nope.
And here my friends is where things took a twist! Just a small one.
So my dad drove us to the airport in the morning- first emotional goodbye followed- we checked in our three large suitcases. I totally made charming small talk with the check in attendant in order to distract from our surely overweight carry ons. We then met my husband's parents and had  breakfast followed by another emotional goodbye at the gate. The hubby, "I always thought people crying at airports were weird but now I kinda get it." Pffsssht. A TCK that has moved tons he is not.
Anyways, we get on the plane and I promptly swallow two zzquills sleeping tablets planning to sleep my way to Toronto where our stopover would be.
The pilot announces that there are technical difficulties they are trying to resolve. Whatevs. Good night everyone.
An hour later: The pilot announces that he has to cancel the flight as the technical difficulties are not resolved and he will not accept the plane in this condition.
So, half asleep and on TWO sleeping pills, we leave the plane and rush to the rebooking line (always rush to this line friends, it takes HOURS to rebook everyone).
Flying tip 1: Only ever take a sleeping pill once you are IN THE AIR. 
To cut a long story short: there was no flight on January 1st. Austrian Airlines put us up in the NH airport hotel for the night and we flew the next day. This brought lots of inconveniences with it but it was what it was. At least the NH has an awesome wellness room and I got a good steam in!
So where were we? Right. January 2nd. We boarded a new flight through Zürich with a long layover there. We were sleep deprived, hungry from the 6am flight, and cold. Zürich airport was cold! So at this point the best idea was to buy a pass for the lounge. Swiss air only allows pass buying online and it did not work. So we were left with the Aspire lounge. My only regret here is not going there straight away and wasting an hour trying to get into the Swiss lounge. Really stupid.
The aspire lounge was perfectly nice and had great food. I ate lots of fruit, roasted veggies, veggie paella, etc. during our hours there. The drink selections included fresh juices, coffee, and wine! I had a lovely glass of white wine over lunch which really helped relax me before flight two!
So here's tip 2: when in Zürich airport go to the lounge if you're there during meal times. A coffee at Starbucks would have been 9 euros (no joke!). Breakfast at any place there would have been 20 euros. The lounge? 38 euros with all you care to eat and drink. A total steal since we were there for two meals.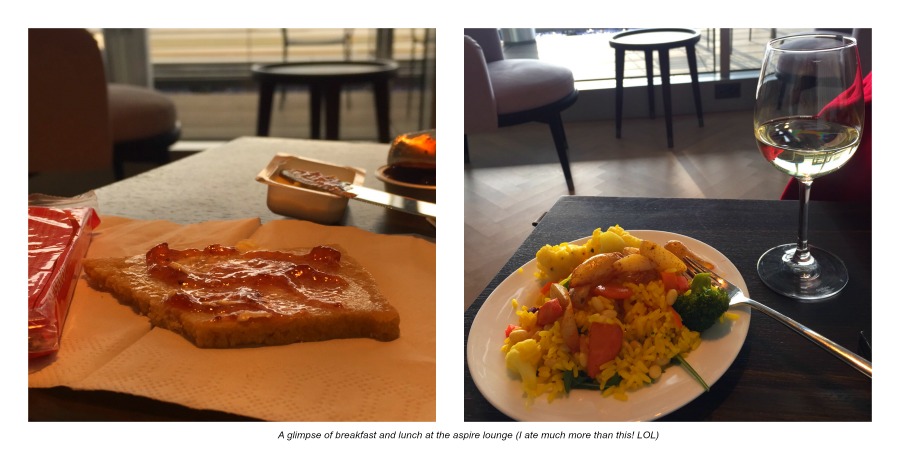 We eventually made it to San Francisco, spent 3 hours at immigration- something I am convinced would not have happened on our original flight.
Tip 3: When flying from Europe to the US, always fly through Dublin, Ireland, or Toronto, Canada. Both of those airports have US immigration set up and it's much simpler and quicker and FRIENDLIER there. Trust me on this. 
We took a cab to our airbnb in SF, ordered takeout, and crashed shortly after. The one day delay took away a day of jet lag recovery and apartment hunting before my husband started work again so there was no time to lose!
The next day we had three apartment viewings. We made a decision the day after (apartment hunting in SF is hell. But that is another post!) and promptly both got even more sick/sick again (I do not even know anymore at this point!) with fever, etc. and the first week in SF was spent lying around our airbnb. Almost all of the second week too. It is now week four and it all feels like a blur. Fortunately our Airbnb had an amazing view:
We somehow found enough furniture to move into our apartment and are now trying to finish up the final touches and settle in.
And here I am back on the blog. 🙂 It has been a truly truly crazy three months and I am SO looking forward to filling you in on the details of our big move! Visas, apartment hunting, grocery shopping, ALL of it! There is so much information I wanted while preparing that I could not find or not enough of so I do plan to share what we've learned!
So hello everyone! It's great to be back! Hope you are all well and thank you for joining me on this adventure!
Cheers,
Mariana
P.s. We might have lost that gorgeous view from the airbnb with our new apartment but the minute we walk out the door of our building we see this! ?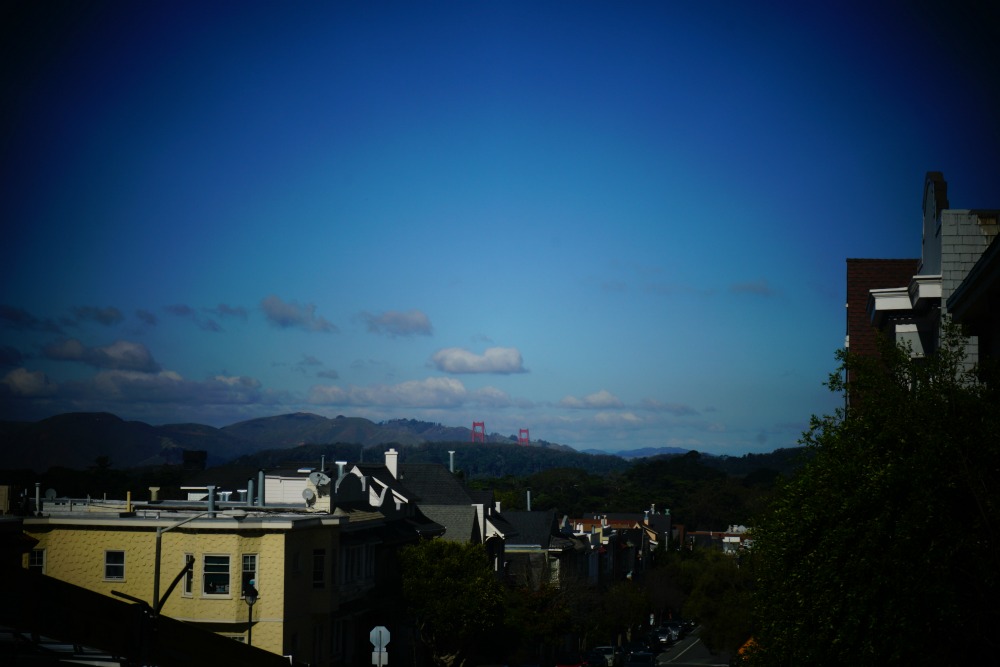 See the tops of the Golden Gate Bridge there? I'm contemplating buying a longer zoom lens just to capture closer how cool it looks in real life!