I could tell you in a heartbeat what my favorite thing about living in Dublin is – being close to the ocean. In a mere 10-20 minutes in different directions on the DART train one can find themselves smelling fresh ocean air. I am obsessed with it. As soon as I step off the train, the moment the salty goodness fills my lungs, I start to relax. The sound of the ocean starts to ring in my ears along with the chatter of the seagulls. Heaven. On a Sunday there is no better seaside spot than Don Laoghaire because of the People's Park Market. The ukulele group is a great reason to go but the second reason? Food! Lots and lots of food!
Every Sunday from 11am – 4pm, the People's Park in Dun Laoghaire comes alive with row after row of colorful stalls and crowds looking to eat and have a good time. The Bandstand in the middle is filled with music once again, often with local family groups performing.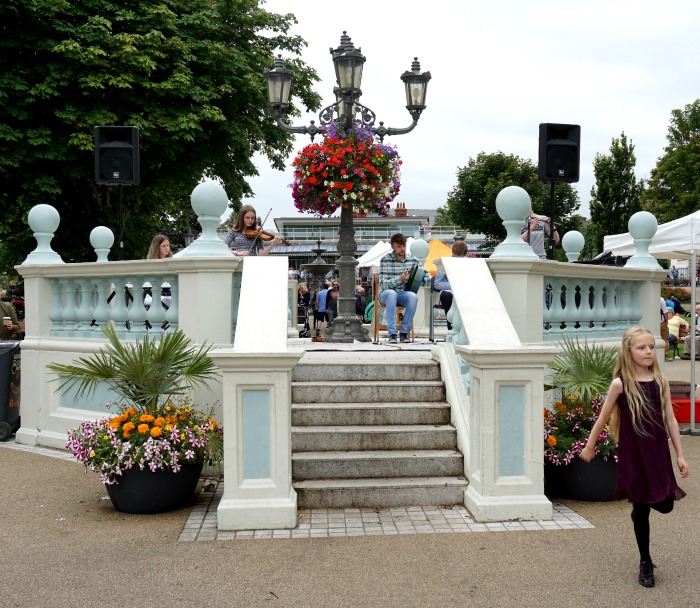 Sometimes the kids don't seem too thrilled to be up there. Note the pint-sized river dancer.  ?
What makes this market so fun aside from the cheerful and buzzy atmosphere (I mean, ukulele band! Need I say more?) is the food! There is huge variety of food available from all over Ireland. Gluten Free and Vegan? No problem! There's falafel, bibimbap, curry, and chocolate! Several bakery stands also had gluten free options yet most likely not vegan. It is plenty of fun to hop from stand to stand and have a look around! You might be surprised at what you find.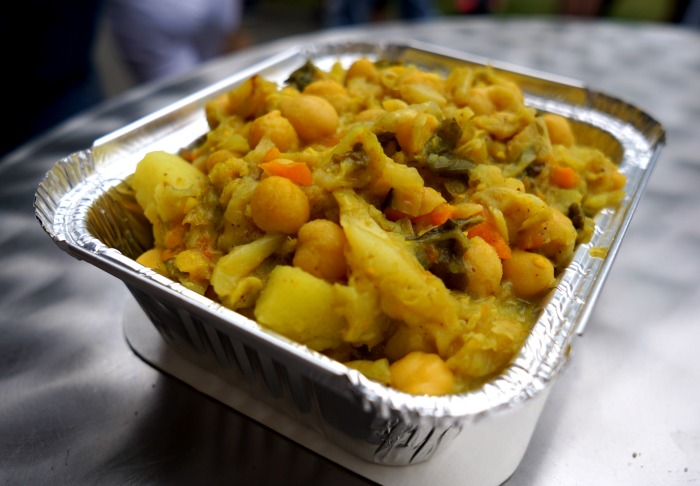 Chickpea curry, Vegan/Gluten Free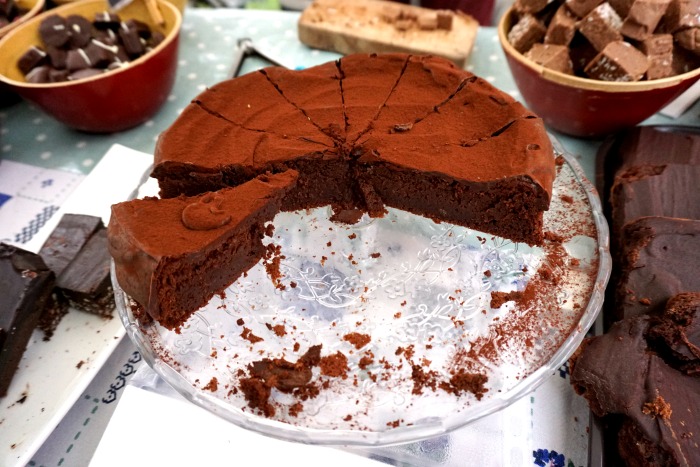 Gluten Free Chocolate Cake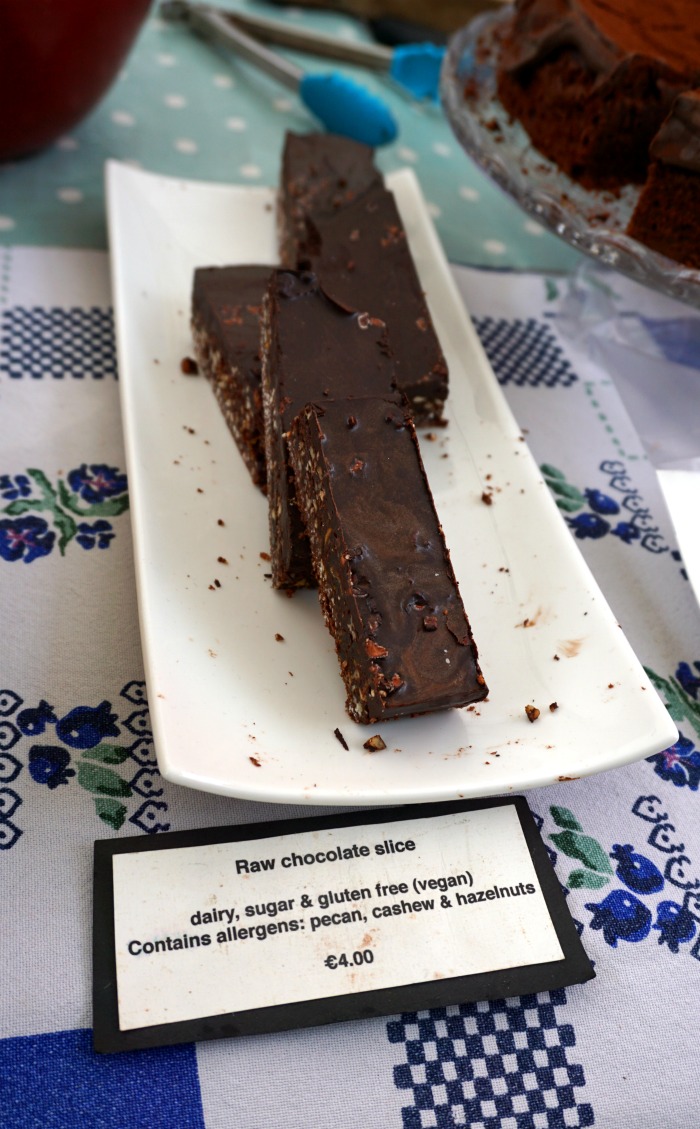 Vegan truffles with raspberry! ?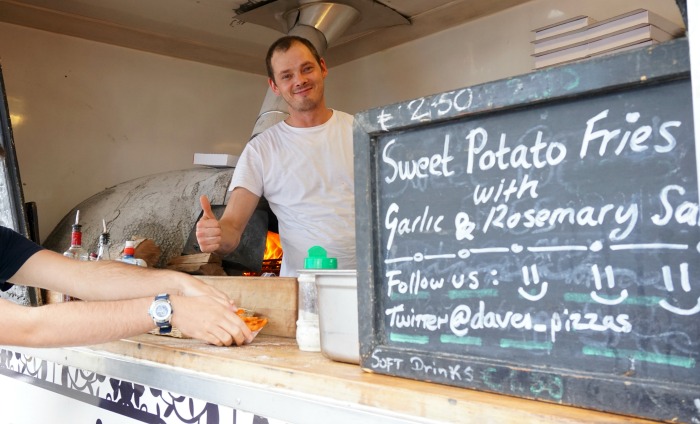 A very photogenic pizza truck runner (not gluten free!).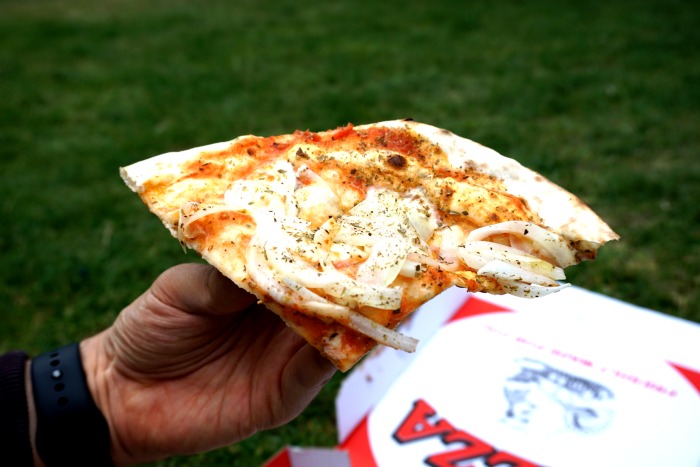 Hubby says the pizza was quite tasty! 
There is such a variety of stands at the market that this post would be ridiculously long if I showed all my faves. But do also check out the Tutti Frutti Juice bar for really amazing juices and smoothies. They also sell frozen wheatgrass shorts to take home! There is a bakery truck that bakes on site and the hubby can't get enough of their twists. The falafel from Ali's falafel is some of my favorite in the city and they keep a steady presence at this market too.
So whether you live in Dublin or are planning your visit, make sure to factor in time for the people's park Market. You won't regret it! Afterwards, walk along the pier and enjoy some crepes. 🙂
Smiles,
Mariana