Last Sunday was a particularly sunny day here in SF that simply begged its residents to get out there and soak in the vitamin D! ?  So off we went hopping into the BART and across the bridge over to Berkley! Sorry SF. We see you all the time… sometimes we need a change of scenery- it's not you, it's me. Berkley is just where my people are (exhibit A: gluten free & vegan Viennese cookies). Gluten free vegan food abounds amongst charming bookstores, protest posters, and everything hippie. Which is why every veggie minded person visiting the city by the bay must make their way over there- and when you do, eat at The Butcher's Son.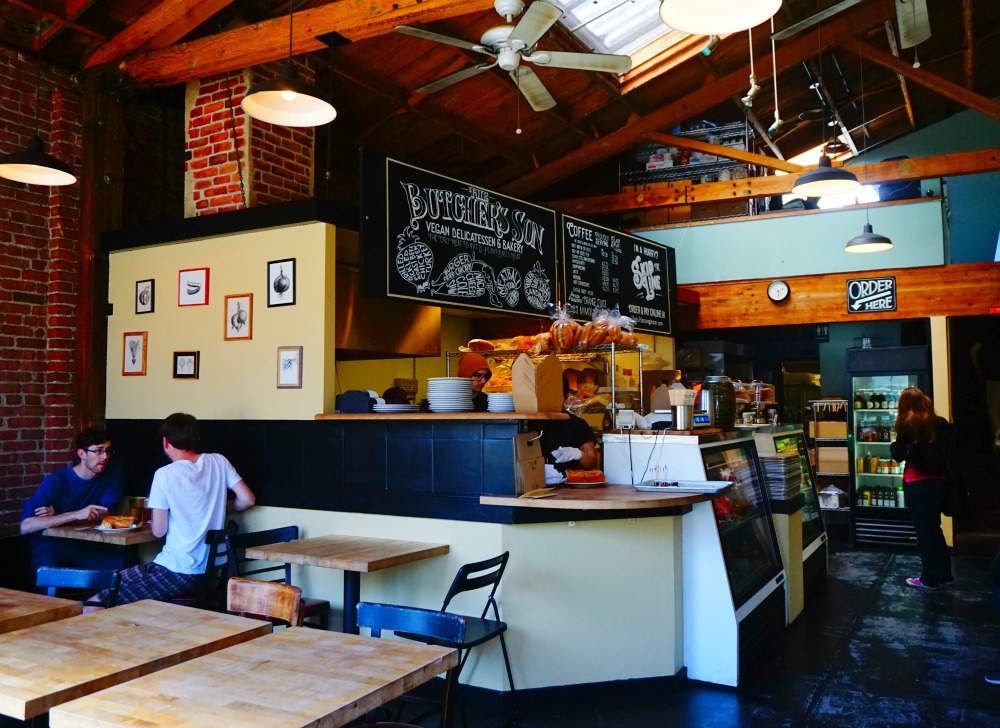 It is the perfect sunny spot for a brunch with friends! 
I know what you're thinking- "Vegan butcher? Vegan delicatessen? Really? Why?" I'm here to tell you, "yes!!" and "why not?!" because on Sunday I learned that when done right- a vegan butchery can be a wonderful thing. As the song likes to say, "now I'm a believer" (sorry if that's in your head now- mine too -we can suffer together).
You see, this delicatessen is not some half assed jump on the vegan trend bandwagon. The Butcher's Son is run by siblings Peter Fikaris and Christina Stobing who grew up working in their parent's restaurant, Michael's American Vegetarian Diner – a Berkley institution that is no longer around. This tells us two things: 1) these two know what they are doing and 2) my imaginary version of events that a butcher had a son that went vegan are false (though I'm sure that has happened somewhere).
And boy, do they really know what they are doing! My meal at The Butcher's Son was their gluten free A1 steak sandwich with potato salad on the side. How is this vegan?! The potato salad was incredibly creamy and tangy in a way I can never hope to recreate at home- if there's no dairy they are sure fooling me! The gluten free bread was sourced from Mariposa Bakery so of course it was fantastic, the spiced potato wedges in the sandwich took me right back to a pub night in Dublin, and the "meat"? Well. How do I put this? It felt wrong. It felt like I was eating meat for the first time in three years. Surreal does not even begin to describe! Look, I haven't had meat in three years. I can't promise that a carnivore will walk in here and be fooled. I simply don't know. What I do know is that this was delicious. It was really and truly delicious and the best meal I've had in 2017. Maybe also in 2016. Let's get crazy here. I was blown away!
And if you're not gluten free? Well get on a plane and fly there NOW! Vegan fried mozzarella, vegan bacon cheeseburger (the bacon is gluten free btw. it's epic), and treats! Oh the treats! There's a gluten free rocky road bar which is lovely but if you can have gluten…. I'll let the pictures do the talking: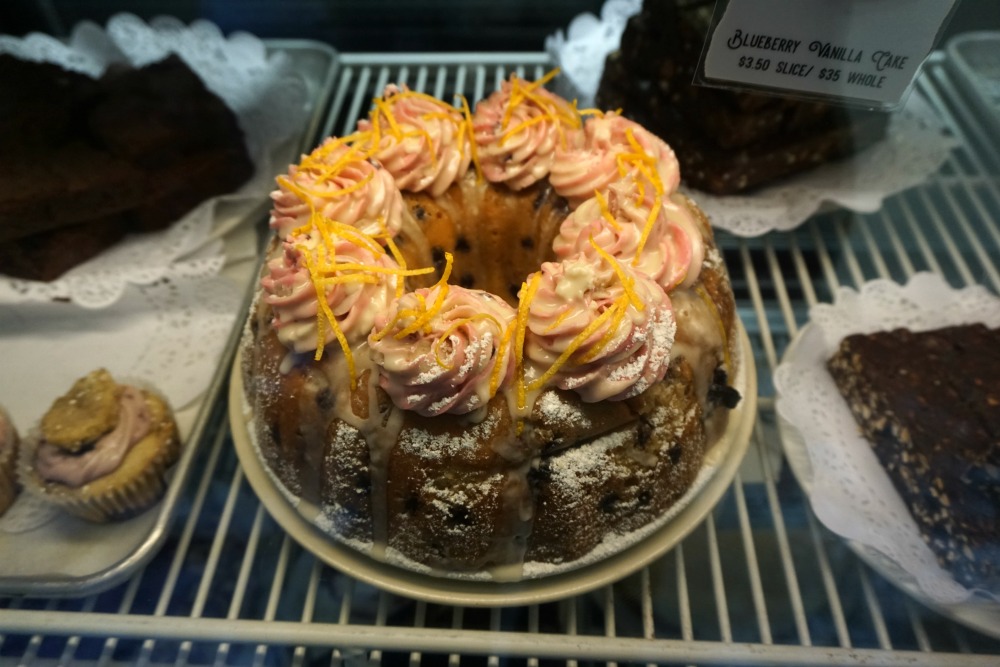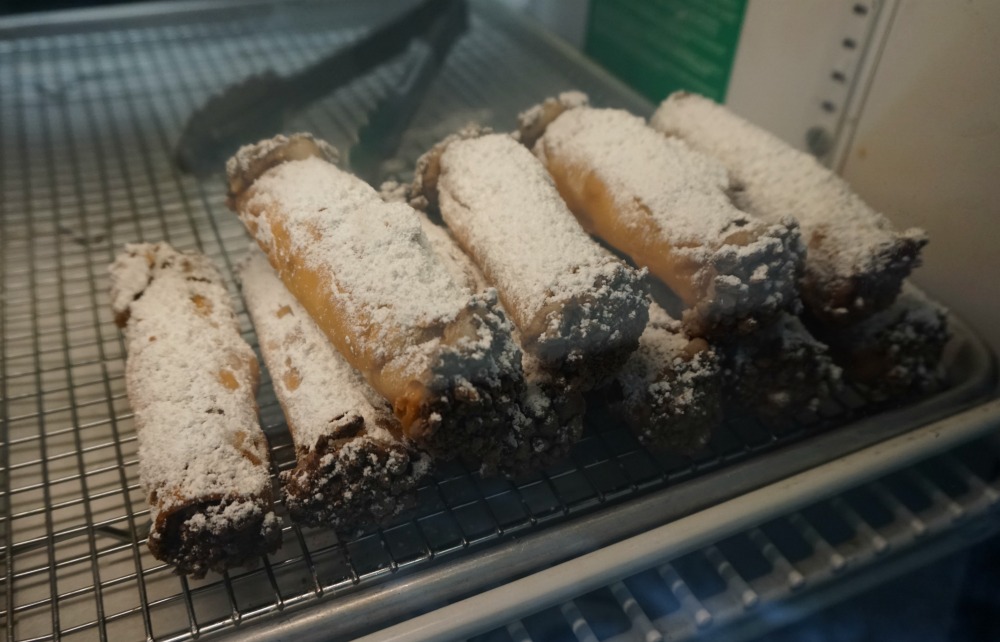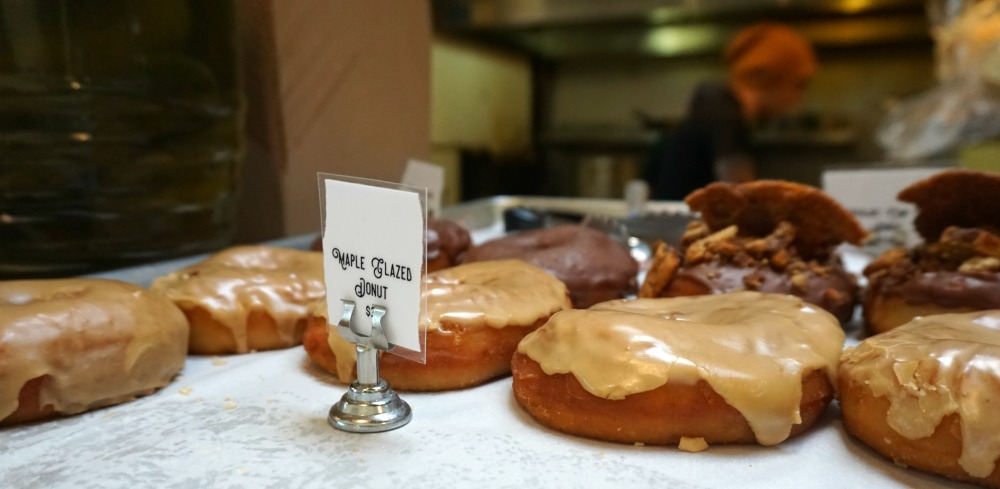 Needles to say the hubby was as happy as I was if not more! ?
So if you're in SF and wondering where all the AHmazing veggie food is, it's in Berkley. Make sure you go there (check the hours first). I promise it's worth the trip.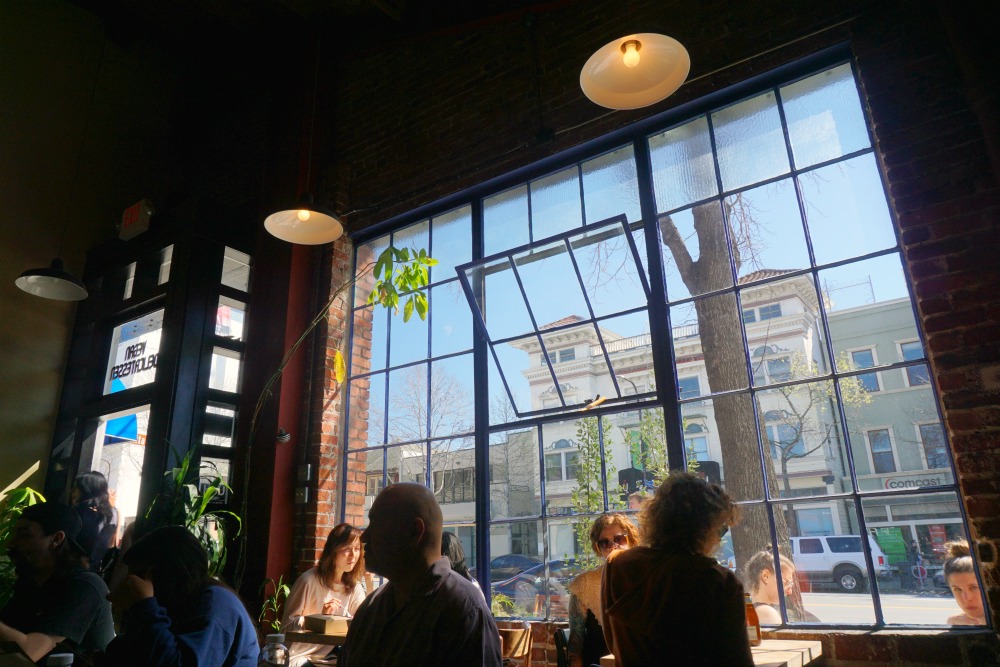 If anything to sit under these large windows on a sunny day like cat! ? 
Happy munching!
Mariana