Friends,
It has been a long week which started off with a spontaneous flight to Austria due to a family emergency. Things are looking up on that front and in order to maintain some normalcy, I am back with another Disney dining review! This time Tusker House- it almost needs no introduction being such a staple in the vegan disney world. Yes, it has characters and they're fun; Yes, it has a super fun immersive atmosphere and that's fun; but none of that is why we go. We go because the food is crazy delicious! Are you like me and can happily eat your weight in plantains? Well then you must make a reservation at Tusker House!
Located in the Africa area of Animal Kingdom, Tusker House is themed in what I assume is a mish mash of some African countries the same way Biergarten is themed after Germany/Switzerland/Austria (yes we noticed Disney!!). You find yourself immersed in a market type setting with drapery as your ceiling. Animal Kingdom is generally fantastically themed and Tusker House is no exception. Everywhere you look you will find more details that jump out at you which makes for a very amusing dining experience!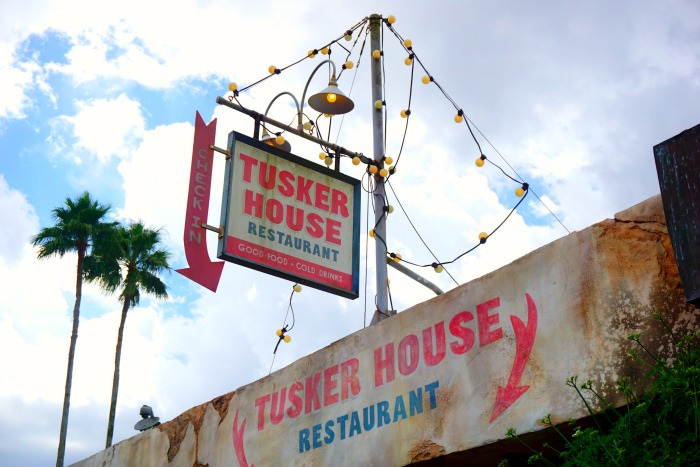 Signage you can't miss! 
This pricing is not up to date! Disney is expensive!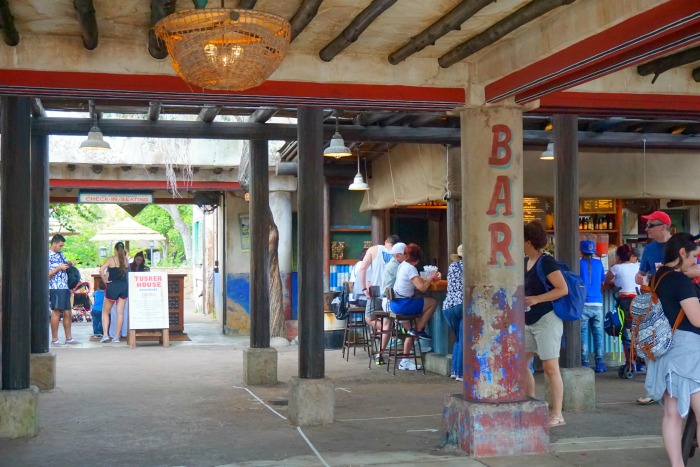 The check in desk right by a great bar area. 
I love how so much of the buffet at Tusker House is vegan and gluten free as is. A chef is happy to walk you through and prepare the same dishes separately in the back should you be celiac. As with most Disney restaurants, desserts are sparse. Chances are the chef will bring out some toffutti  ice cream with fruit or a cookie (I suggest specifying no rice dream – that stuff is gross!).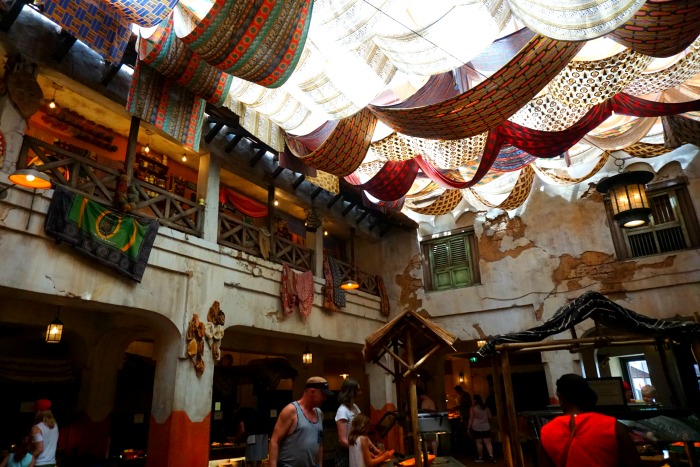 Welcome to the marketplace!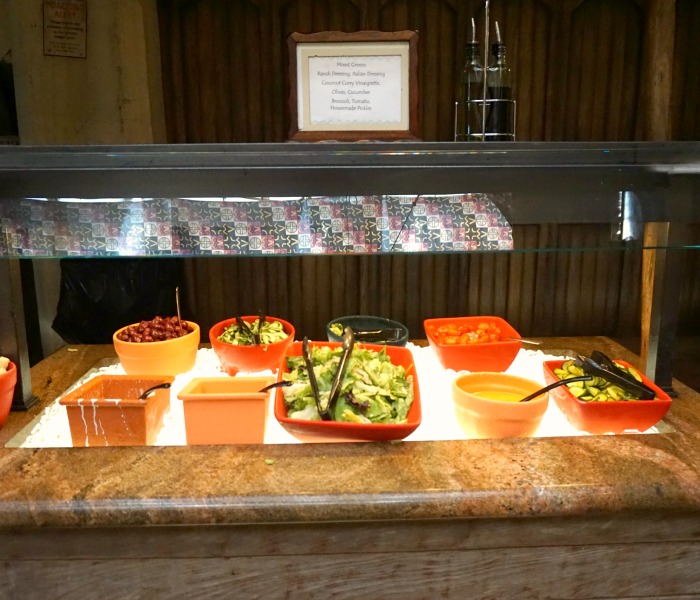 Large salad bar.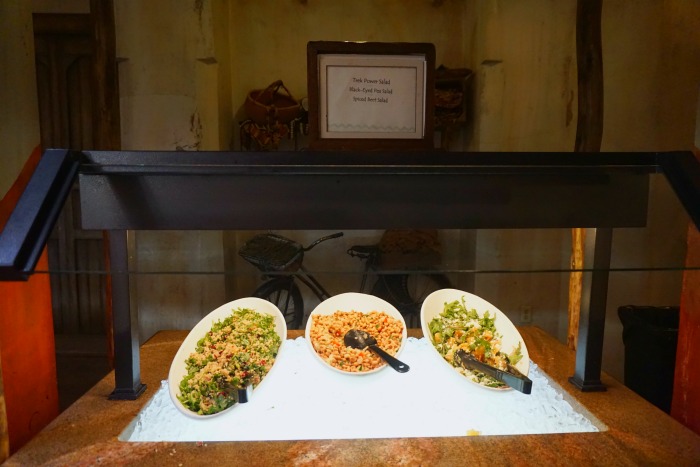 The middle salad is black eyed peas and gluten free! Please note how one market shopper market parked their bike back there!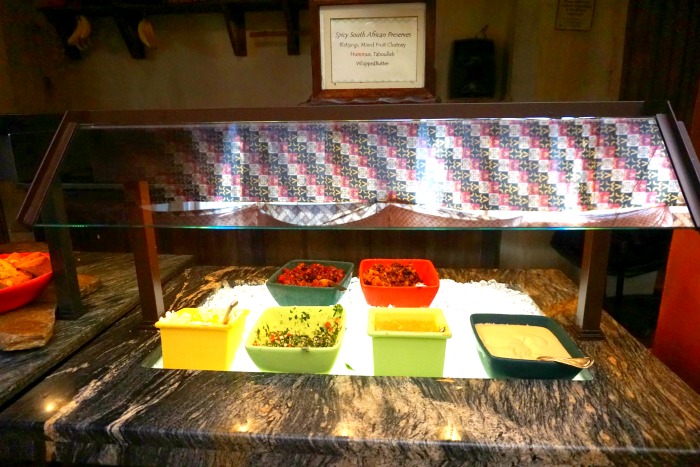 Chutneys, hummus, tabouleh (not GF)

Piece de recistance- a vegan hot food section! The spiced vegetable tofu is my favorite! Has a sort of indian type spice to it which is so flavorful.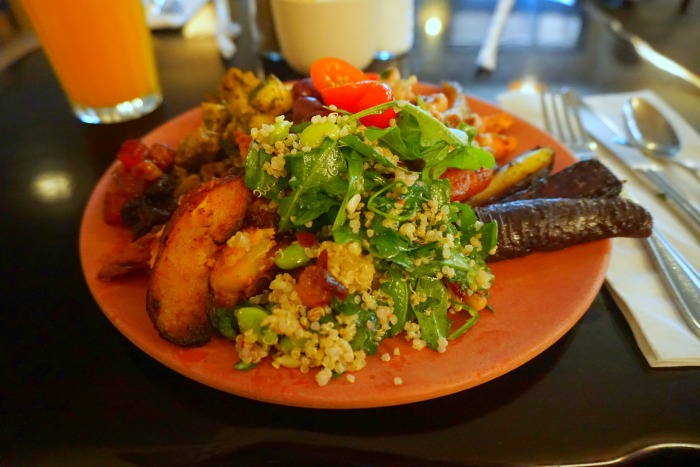 My plate: quinoa and arugula salad, potato wedges, stuffed grape leaves, tofu, cranberry raisin chutney, plantains (hidden by the carved meats!), and roasted carrots. The tofu blew me away in its flavor. Disney food is not usually daring and it wasn't spicy but it still had an exotic tanginess that made my tongue do a little happy dance. Plantains are in my opinion one of the yummiest foods on earth and these did not disappoint!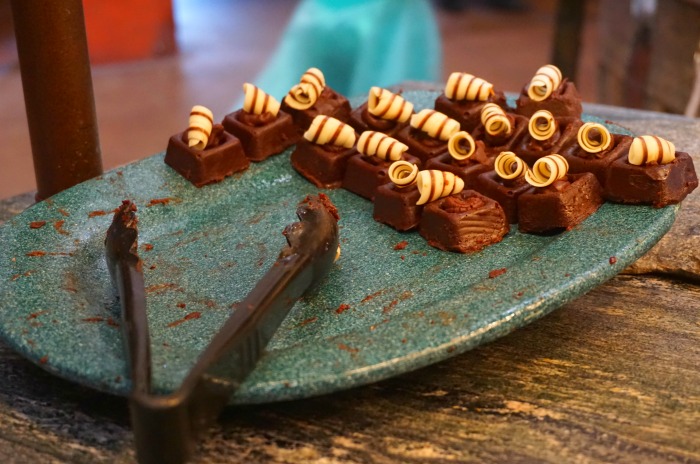 Flourless chocolate cakes- the only GF dessert (not vegan).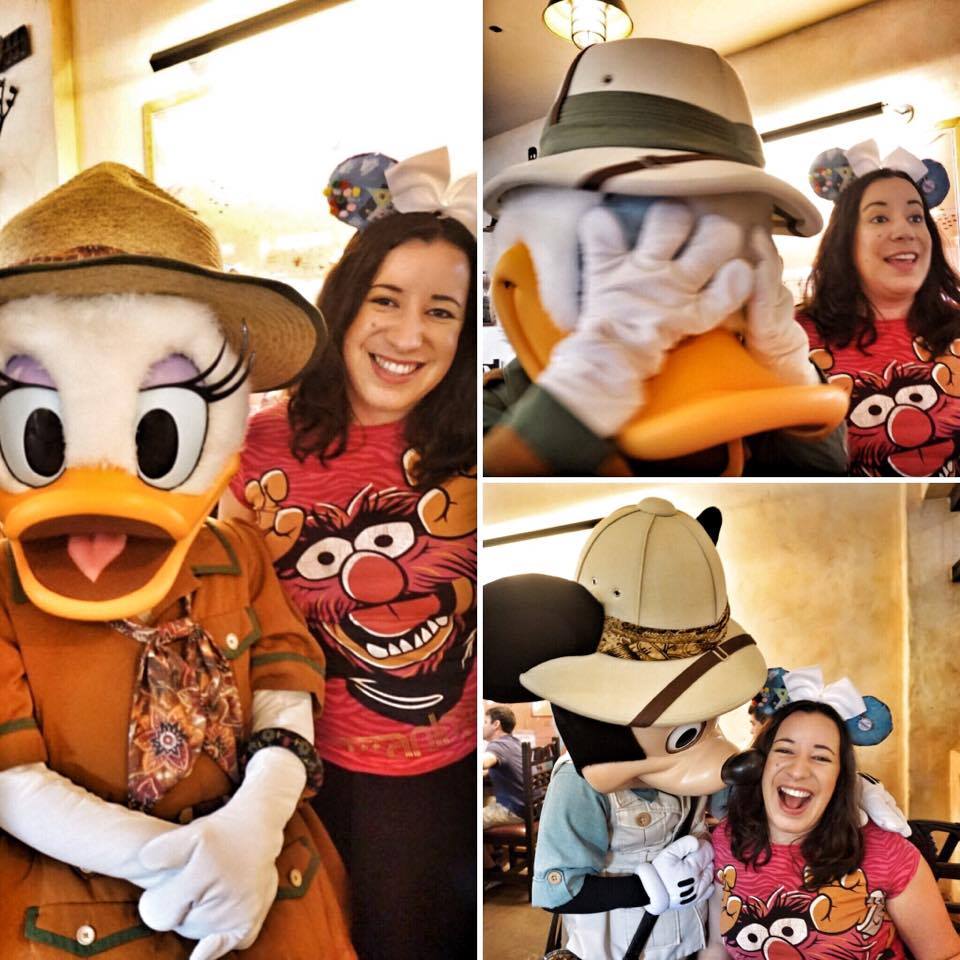 And of course characters!! Tusker House features at your table visits from Donald, Daisy, Mickey, and Goofy! In the top right corner I am currently being scolded by Donald's handler for stressing him out and asking when he was going to have kids with Daisy. "I didn't mean to stress Donald! I'm sorry!" Handler: "He is 84!!! What were you thinking?!" ?
You basically need to be rolled out the door after a Tusker House visit! It's an all you can eat buffet and really one of the best meals you'll get during your Disney trip. Therefore make no big dinner plans and make sure to take time for a long recovery walk after. May I suggest the gorilla trek?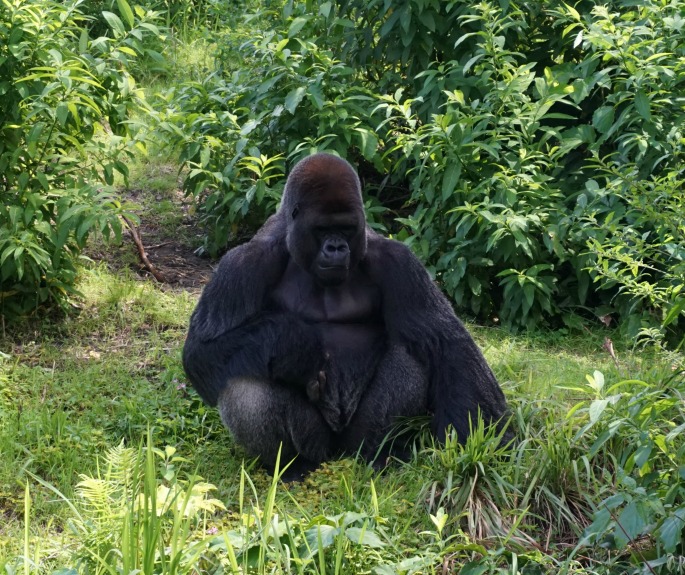 Happy feasting!
Smiles,
Mariana