"I have never seen you like this! You look so sad! Please come back. We'll find a way!" "No! It's too big!! There's no way!" I called back to my husband as I was walking away, my Kitchen Aid mixer in a trolley behind me. It was a sad day friends. The day I had to say bye to my stand mixer because we were moving to Dublin (with the knowledge that the next stop would be San Francisco – a bit far to ship such a monstrosity).
I miss it everyday. It's been a year and I miss it everyday. This is probably why no one squealed louder than I did when the new Kitchen Aid Mini was revealed at a launch party hosted by Harvey Norman.
25% lighter, 20% smaller and just really really cute. This is a total win. I fell in love straight away with this mixer that takes up less counter space yet has exactly the same amount of power and metal interior. The bowl no longer has a handle which saves space and looks seamless. The coolest part though? How quiet it is! Late night baking therapy is back on folks. 🙂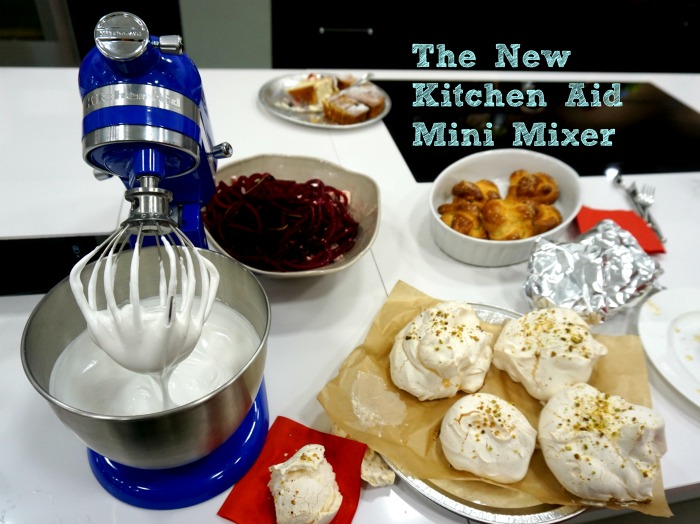 Egg white beating power? Still there!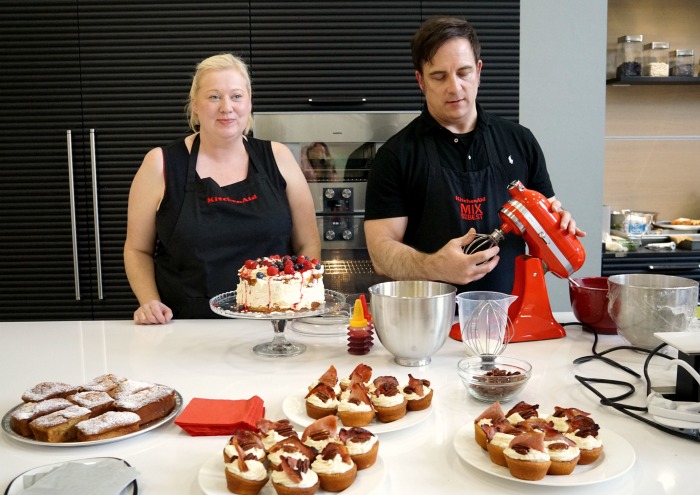 Kitchen Aid Chefs Margerie and Sean love this mixer!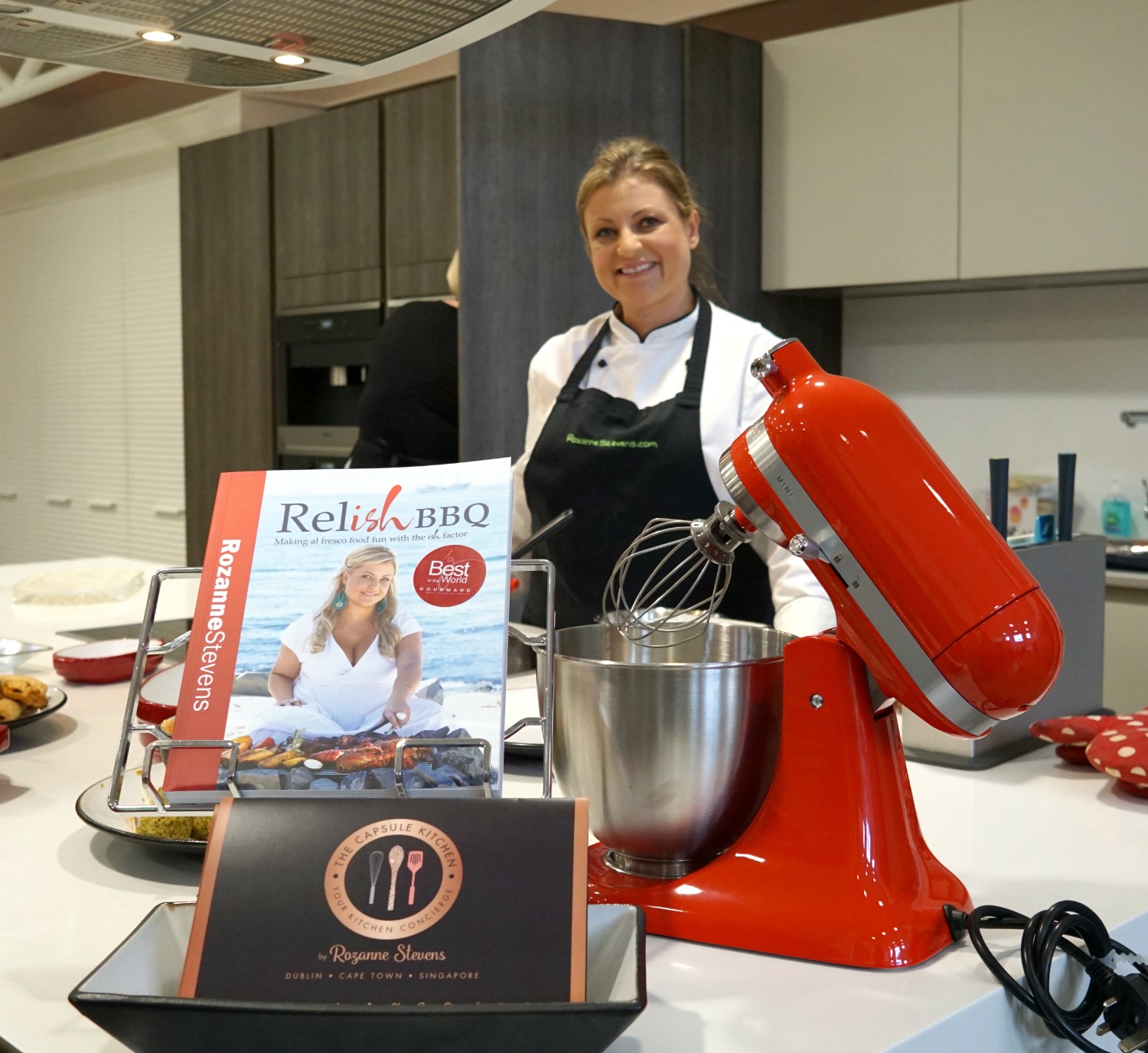 The unveiling took place at The Design Yard and was catered by celebrity chef Rozanne Stevens – THE person to help you outfit your kitchen!
If you want to find out more about this amazing appliance, The Homeware Huntress has summarized everything there is to know!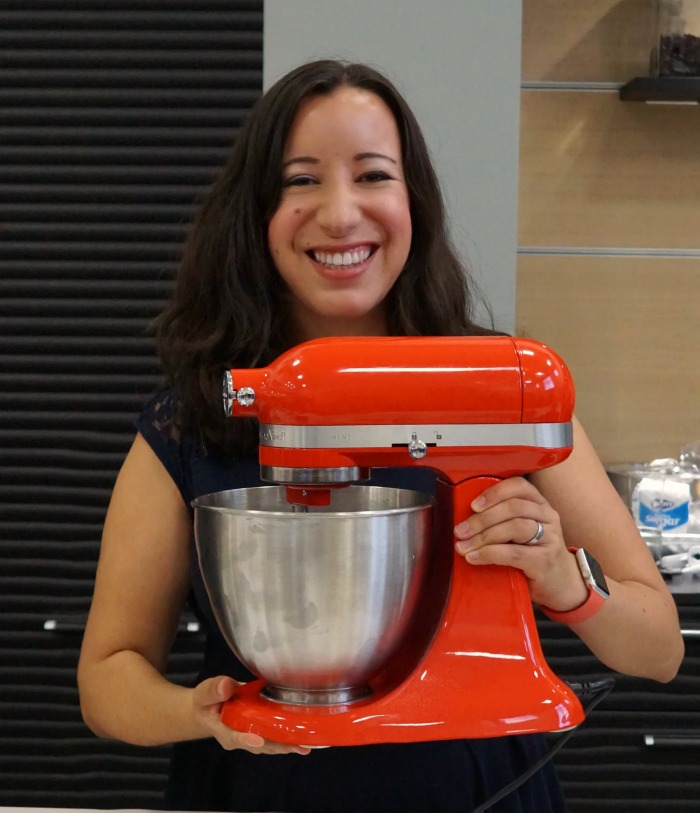 Thank you for the awesome party Harvey Norman! I know what I am asking Santa for this year! 🙂
Smiles,
Mariana