Berlin has Kreuzberg, San Francisco has The Mission, New York has Brooklyn, and Vienna?
Vienna has the 7th District. Home to hipsters, everything organic and fair trade, and lots and lots of vegans. It was only natural for Vienna's first vegan ice cream parlor, Veganista, to open here. Ice cream fans from all over the city quickly flocked over and gobbled up the icy deliciousness. But what about dinner before? Well, that was problematic. Sure there are options a few blocks away in most directions but nothing right there.
Until now.
Erich (aka. the restaurant formerly known as Ulrich) is a complete new revamp that knows the area it's in. There is ample outside seating with large round tables that accommodate you and all your brunch buddies, a fun menu with brunchy goodness such as Acai bowls, and tacos! Let us not forget the tacos!
I mean, how many places in Vienna offer vegan tacos? Can you name one? (no really, please do tell me! I love tacos)
Erich needs to step up in that they need to keep an updated allergy menu. Not knowing what I could and couldn't order without a waiter going back and forth with the kitchen was fairly frustrating. An allergy menu was produced on my second visit but it was based on their winter menu and so it only described some current dishes.
Regardless I will be back for a taco and acai bowl brunch (random, but the best gf/vegan options there). Vegetarians should not miss this place due to the fact that they use cheese from Pohl am Naschmarkt and non gf folks will appreciate the Joseph Brot bread. These vendors are the top of the line in Vienna and show that Erich takes its food seriously.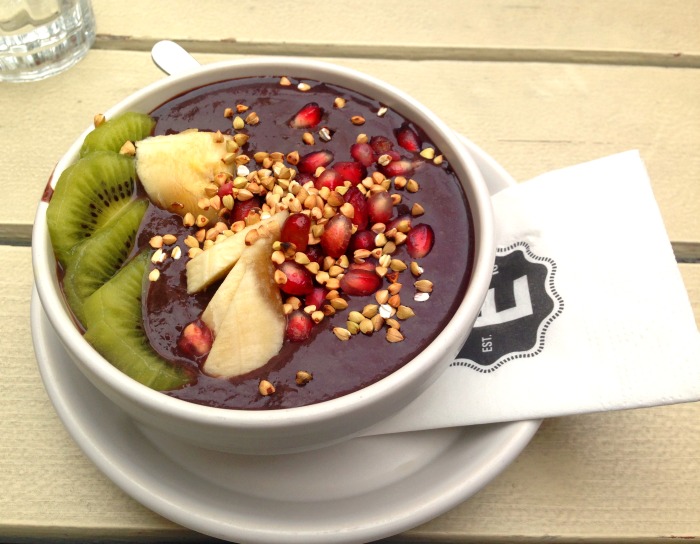 Happy Brunching!
Smiles,
Mariana