I LOVE the Jungle Cruise as much as the next person. It's so fun to hop on those boats and listen to all the corny and sarcastic jokes from the skippers. The first time we ever went on it in Disneyland we didn't know this was the spiel and felt so awkward! Like, "oh! Is he allowed to say that?! Will this person get fired???" I laugh so much when I think of that now. ? Serious Disney fans will also appreciate the nostalgia of a ride that was so close to Walt Disney's heart. So of course when I heard there is a new restaurant in the Magic Kingdom based on that ride with a vegan item on the menu. Well, it was the first reservation I made when we started planning our Walt Disney World vacation! 
I'm going to take off the bandaid right now and let you know- there are no animatronic animals in this restaurant. This is, in fact, a pretty classy place! You delightfully forget that you are in Disney at all and it feels like a nice relaxed meal in an exotic location. This restaurant is gorgeous my friends. The details are everywhere and worth strolling around for while you wait on your sarcastic server to bring your meal. ☺️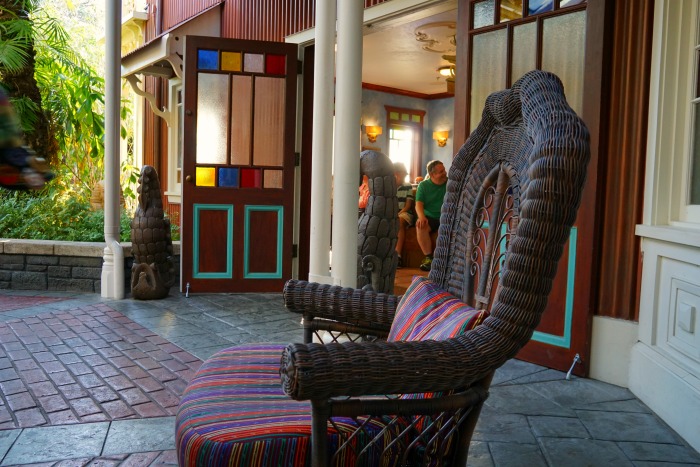 Upon check in to the restaurant you are shown to a waiting are with the most gorgeous peacock chairs! I love this part because it is like, "the relaxation starts now." Trust me, after a morning in Disney you are up for some relaxing!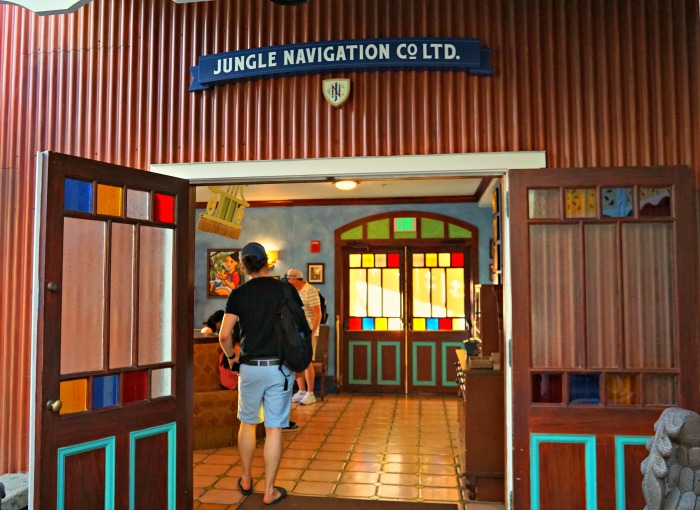 When your table is ready you are then led through these gorgeous doors – your first more serious clue that this place is no rainforest cafe knockoff!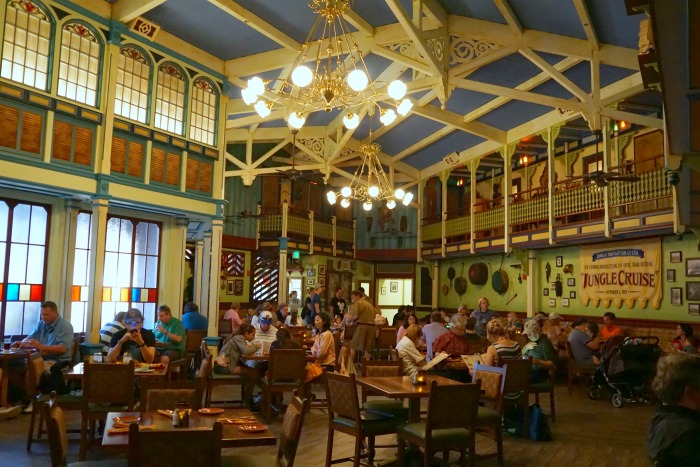 Main dining room – celebrating the opening of the Jungle Cruise!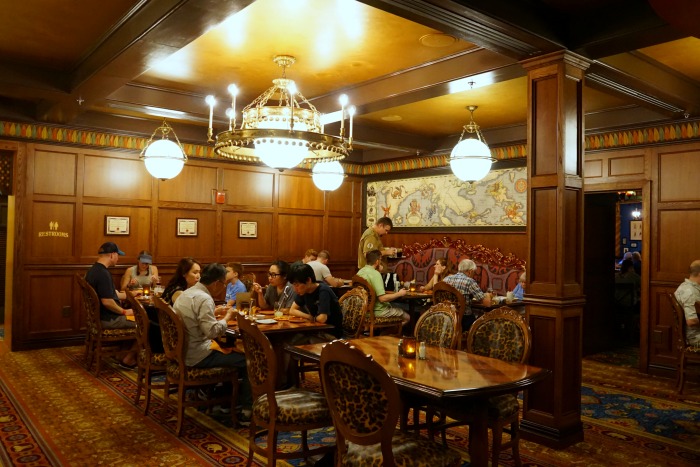 Second dining room.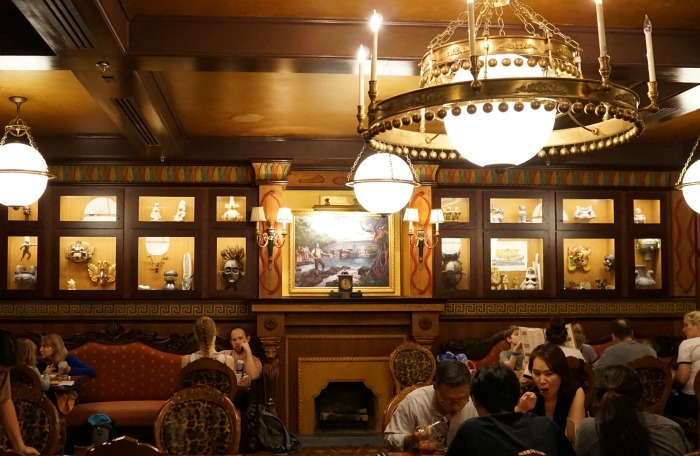 The details! ?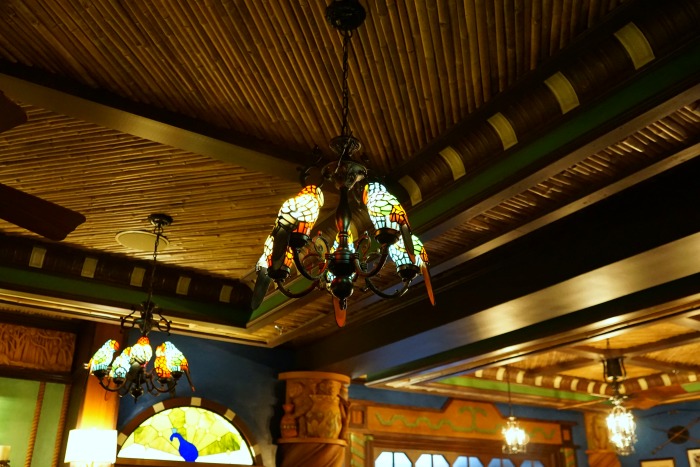 The third more jungely dining room with THE coolest lamps! Love them!
But you're here to read about the food aren`t you? So let's get to it!
The menu at Skipper Canteen has the curried vegetable crew stew as its vegetarian main and then there are vegetarian appetizers such as falafel, a noodle dish, salad, and a soup. I believe everything except the soup can be veganized. One of the cool things about this place is that the servers usually understand what vegan means and there is an allergy menu where the crew stew is listed as gluten free, dairy free, etc. So ordering was a breeze and no chef needed to come to the table (I hate when that happens!).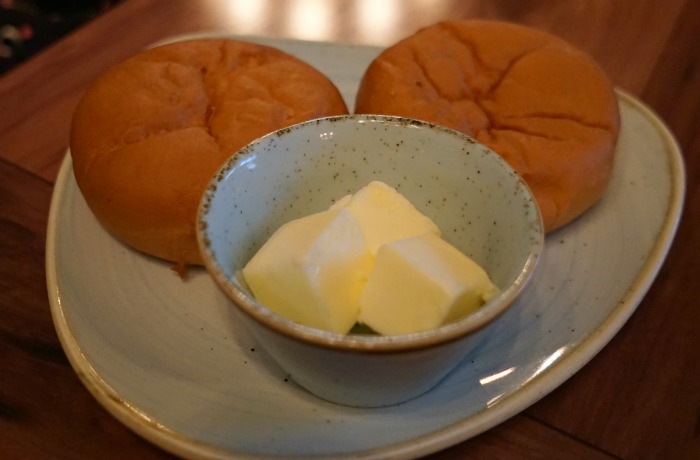 Bread service with gluten free bread! ?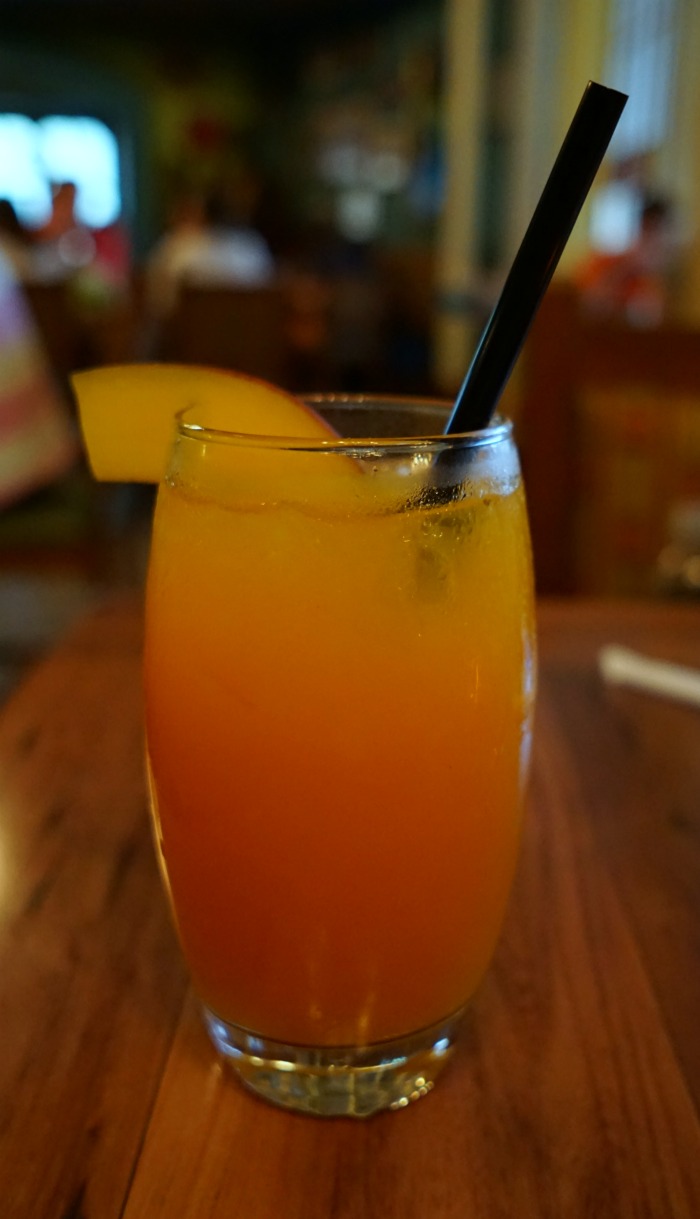 Punch Line Punch!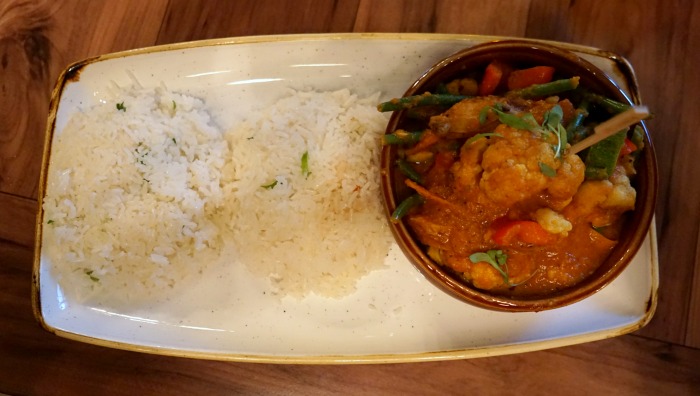 The curried vegetable crew stew – prepared for a gluten allergy with no naan. It was very tasty! The hubby doesn't even like cauliflower and he really liked this. I appreciated that it wasn't too spicy or heavy. This is served over coconut rice which is such a nice touch and makes for a well rounded flavor combination.
As for dessert, I had chocolate covered bananas that are not worth mentioning – pick something else. The hubby's dessert was, in his words, "ah-mazing!" though so vegetarians without allergies might want to get that. This is the Kungaloosh! "An African-inspired Chocolate Cake with caramelized bananas served with cashew-caramel ice cream topped with coffee dust."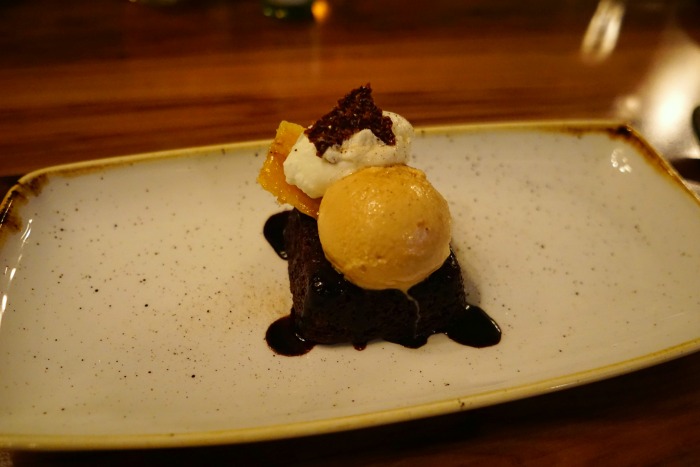 While my dessert was disappointing, the atmosphere of the restaurant and everything else was not. I highly recommend eating here. Not only because it was a delicious no fuss meal (it's an easy reservation to get and has an allergy menu) but also because of the quiet setting! This restaurant was SO chill. It was so nice to sit and eat in peace amid the hustle and bustle of the Magic Kingdom.
Jungle Skipper Canteen is a now on the "must do" list for whenever we visit the mouse again.
As our waiter told us, "Remember, if at first you don't succeed … maybe skydiving isn't for you!
Smiles,
Mariana